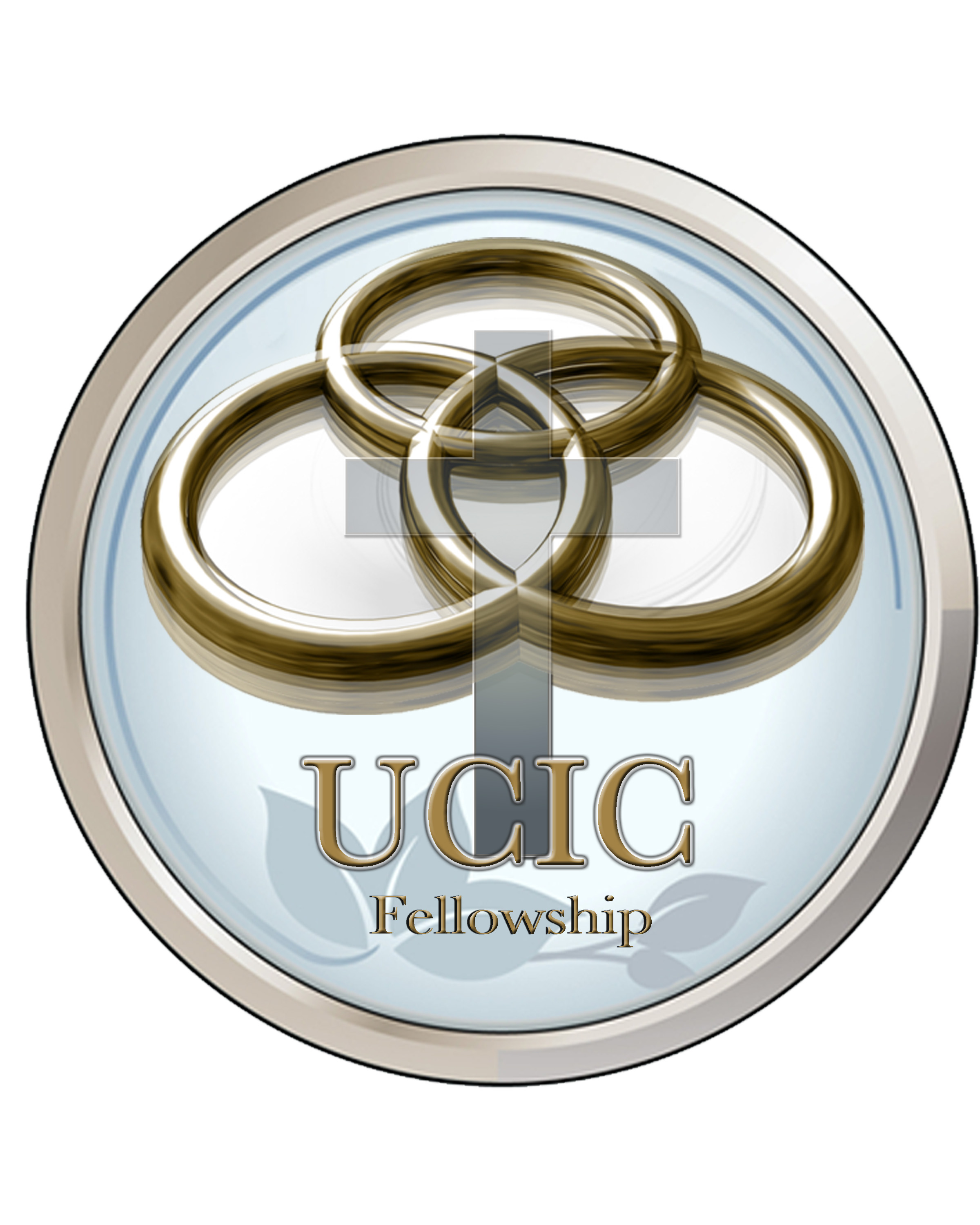 What is United Churches In Christ
United Churches In Christ, Inc. (U.C.I.C.), is an association of churches and ministries united to provide and promote Fellowship, Friendship, Partnership, Accountability, Ministerial Covering, Financial and Ethical Credibility, and Fatherly direction for its members.
The Association seeks to facilitate standards of spiritual excellence in ministry and in the personal life of the minister. Our goal is to assist both the Ministry and Minister in obtaining their God given purpose.
The Association may accept as members; Churches, Ministries, Christian business owners and individuals from all Christian denominational or non-denominational affiliations which are in agreement with the bylaws of this organization.
(See bottom for Christian Business Alliance)
Financial Responsibility & Support
Each member organization or individual is encouraged to support the Association financially on a monthly, quarterly or annual basis. The amount should reflect both the commitment and ability of the member. The Association / Fellowship is further supported by love offerings and or free will offerings received during fellowship services and the annual conference.
We Provide and Promote:
Churches and Ministries coming together unified in purpose for the cause of praise and worship of God and receiving of His holy word. This may be accomplished through Conferences, Seminars, Retreats, Church services etc.
Churches and Ministries connected through relationship to strengthen, encourage and support one another to press forward in the spirit of excellence to achieve Divine destiny.
Churches and Ministries working together / networking (helping one another) to cause the successful achievement of one's desired goals. This may encompass the sharing of information, ideas and resources.
To provide an entity wherein churches and ministries may be called upon to give an account for its actions.
To provide a parent organization wherein legal and spiritual accountability may be provided.
Financial and Ethical Credibility
To provide a reputable advocate support system for the financial and ethical actions of its members.
To provide Fatherly advice, To intervene in matters of controversy and or matters of great concern wherein such matters cannot otherwise be resolved, To serve as an ear with a heart for the Pastor and or Ministerial Heads.
How shall We accomplish our purpose
We shall accomplish our purpose by providing the following:
1.) An Annual Conference wherein all the churches and ministries shall gather
2.) Providing seminars on various topics and subjects of need
3.) Providing a School of Ministry wherein members may attend or through home study courses gain knowledge, wisdom and understanding
4.) Networking (sharing of information and resources)
5.) Providing spiritual counseling for Pastors and or Ministerial Heads as well as for their families.
Membership Responsibility
Participation through cooperation with an expectation of a great manifestation
The Christian Business Alliance of UCIC
The Christian Business Alliance (CBA) is a division of United Churches In Christ, Inc. We encourage and teach businesses to launch BOLD INITIATIVES in the MARKETPLACE for the Kingdom of God.
We emphasize the importance of INTEGRITY, RESPONSIBILITY, NETWORKING and operating in the IMAGE and SPIRIT of EXCELLENCE.
Our MISSION is to help you maintain your RELATIONSHIP with GOD as a CHRISTIAN PROFESSIONAL and BUSINESS OWNER.
ALL OF THE DISCIPLES HAD SPECIAL SKILLS. THEY WERE NOT LAZY.
Once Peter allowed Jesus to use his BOAT for MINISTRY, he experienced an OVERFLOW in his BUSINESS. He was able to operate in FULL TIME Ministry and DELEGATE his BUSINESS to other fishermen. In the natural world, Peter was a FISHERMAN but JESUS made him a FISHER of MEN for the KINGDOM of GOD.
We believe that OPPORTUNITY is the greatest avenue to creating WEALTH. You must POSITION yourself in order to seize the opportunity for God's FAVOR. Through WISDOM, KNOWLEDGE and UNDERSTANDING, the POWER and WEALTH of God will be greatly manifested in your life.